CLICK HERE FOR MEMBER ANNOUNCEMENTS
ALL DETAILS ARE IN ALPHA ORDER AND SUBJECT TO CHANGE
RESTAURANTS
Alta Strada will be open for takeout, gift card sales and also delivery thru GrubHub Doordash and Uber Eats – 781-237-6100.
Hours: 11 a.m. to 8 p.m. … using the parking lot entrance. For carry-out, we can bring the food right to your car for a contactless delivery. We will also have delivery services through Grubhub, DoorDash, and UberEats. Our hope is to provide you with a little bit of comfort during this truly difficult time. You can also support our business by purchasing a gift card on our website for use when we reopen at a later date.
B.GOOD is still here during prime hours to get your favorite farm-to-table eats. Call: 781-772-1804
Hours: Mon-Sun 11:30 a.m. to 7:30 p.m. ORDER ONLINE HERE
J.P. LICKS Wellesley Square: Take out and delivery. Call 781-416-1799 or order online at JPLicks.com/
Smith & Wollensky Wellesley, MA is temporarily closed beginning Monday, March 16.
Updates on the length of these closings will follow. We are simultaneously working to lessen the impact of this temporary measure on our team members as best we can.
RETAILERS/SERVICES
Anderson's Jewelers: temporary store hours by appointment only: 10AM – 4PM – Call 781-235-2029
No buying of customer's gold, silver, jewelry, flatware etc. until further notice. No jewelry or watch repairs – including watch/clock batteries.
New services: curb-side pick-up; local delivery; phone orders.
Our team is working hard to finish any pending repairs and/or orders. We encourage you to pick up any repairs, purchases, or layaways as soon as possible using our curbside pick-up or local delivery services. Call 781-235-2029 to schedule. While we're temporarily reducing services, we are still offering shopping services via appointment and Instagram.
B/SPOKE will be temporarily closing all of our studios, effective Monday, March 16, 2020.
The B/SPOKE community thrives because of its dedication to the health, wellness and empowerment of both our clients and staff. With this in mind, doing what is right to ensure that all members of this community are welcomed back healthy and more resilient is now what matters most.
Bach to Rock: schedule: normal hours, but trying to contain between 11 a.m. – 4 p.m.
Services: Added On-Line Training, All Instruments. Private lesson where student is home with instrument, just needs computer or tablet with a camera, microphone. Filling up fast. We're still doing restricted, in-house lessons with private entry to school, teacher social distancing.
See our website for more wellesley.b2rmusic.com or call 781 943-3944, or email: wellesley@bachtorock.com.
Clever Hand Gallery – Closed until March 29, or until further notice.
J.McLaughlin will be closed through 3/30 – Call 1.844.532.5625
For the well-being of our team, customers, and our community at large, our stores will be closed until March 30. While we cannot be here in person, our teams are here to help with anything you need. Our digital flagship jmclaughlin.com is always open. Our dedicated Customer Service team is available at 1.844.532.5625 Monday through Friday 9:30 a.m. to 5:30 p.m. or via email at customerservice@jmclaughlin.com
Thank you for your patience and support as we navigate these uncertain times together. – The J.McLaughlin Team
JARBO is offering a few alternative ways to shop, including by phone: 617-340-7091
Options include: private one-on-one in-store styling sessions; phone styling appointments; at-home drop-off – where we'll deliver a hand selected assortment directly to your home to try on. Plus, our online store is always open at shopjarbo.com, and feel free to email us at customerservice@jarbocollection.com.
Kidville is offering toy and art boutique bundles for purchase, available with curbside pickup starting Wednesday 3/18 from 1-5pm! See our FACEBOOK PAGE for more details!
CLICK HERE FOR ORDER FORM. Items may vary. Please email wellesley@mykidville.com with any questions! In general, we follow Wellesley Public Schools with regard to closures, which has decided to close effective Friday, March 13, 2020. As of right now, plan to fully reopen in approximately 2 weeks.
London Harness – Call 781-237-5950
We're here for you, although our doors are closed through Sunday, March 29.
Shop online at our brand new website LondonHarness.com, or shop by phone by calling 781-237-5950. We monitor any messages frequently. Leave all the details you wish, and we'll get right back to you.
SERVICES IN FULL SWING: curb side pick-up, local delivery, phone orders, online shopping, free shipping.
Optical Designs is open with limited hours: Monday – Friday 10:00am – 4:00 p.m. and Saturday 10:00 a.m. – 3:00 p.m. – Call 781.239.9811
Mailing any orders or offering curbside pickup; offering in-store eyeglass purchases by appointment only. We will have a staff member one the premises to take phone calls, process orders and shipments, and facilitate curbside deliveries.
Page Waterman, Gallery & Framing – MAKE AN APPOINTMENT or Call 781-235-0430
In order to maintain appropriate social distancing, we encourage you to use our popular appointment service. As always, our specialists are here for you, so please feel free to call, email or use our online appointment tool to pick a time that works for you. Call 781-235-0430 or MAKE AN APPOINTMENT
TUMI Wellesley – Call 781-237-7227
We're here for you, although our doors are closed through Sunday, March 29.
Shop online at our brand new website LondonHarness.com/TUMI, or shop by phone by calling 781-237-7227. We monitor any messages frequently. Leave all the details you wish, and we'll get right back to you.
Wellesley Books – You can shop us anytime at WellesleyBooks.com
While our doors are closed from now through Sunday, 3/29, please support your local bookstore from the comfort of your home by calling the store (781.431.1160) or buying online from our website. Services include reduced-cost media-mail shipping, free local delivery (call for details) and free curb side pick-up.
Wellesley Holiday Boutique is temporarily closed.
This will be updated as we receive news from each Member.
The list of Wellesley restaurants includes details regarding take out, delivery, online gift cards and their website link. Updated 03/19/20.
Member Posts on Instagram
Click to view. Click again to visit their Instagram page.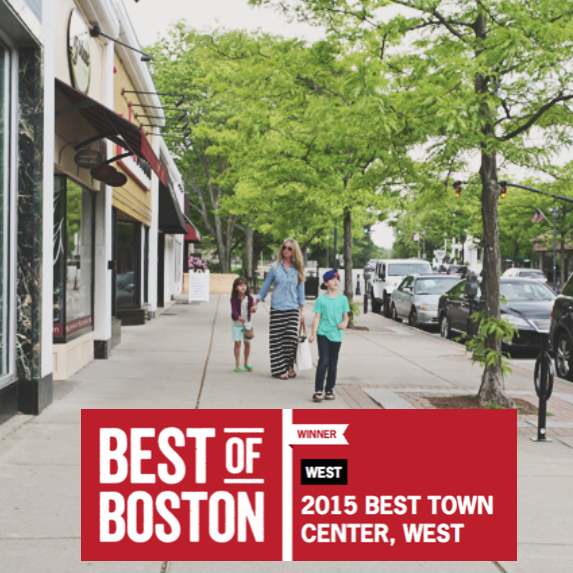 Wellesley Square
Wellesley, MA
Metro-West Boston
60+ Stores and Restaurants
Numerous Special Events Year-Round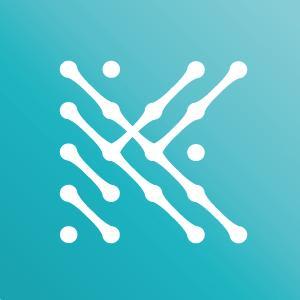 Click the icon to DOWNLOAD Wellesley Square event details to your phone.
Or simply text "WellesleySquare" to 444-999 or +1 5055 444999.
Be The First To Know About Special Events In Wellesley Square