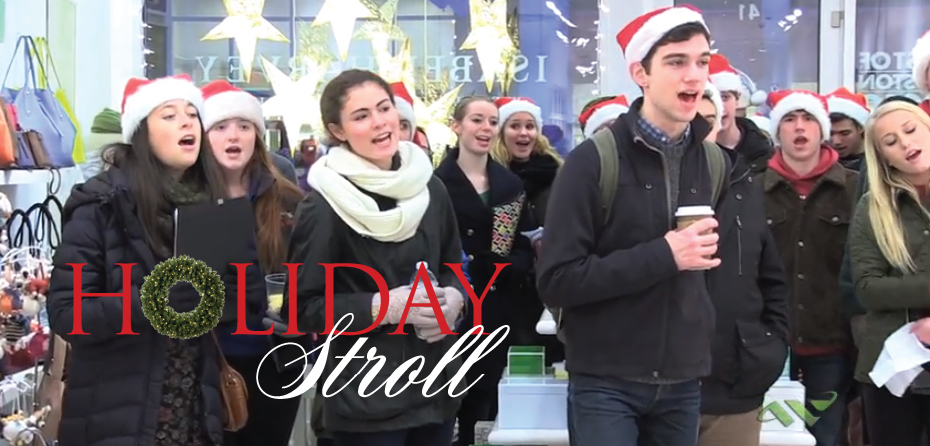 BE A PART OF OUR MOST PROMOTED AND CELEBRATED EVENT
Paid for with your dues!
FREE FOR MEMBERS   |   OPTIONS FOR NON-EMBERS
ABOUT THE CAMPAIGN
Extensive advertising
Email and social media marketing
Promotional graphics for you
Wreaths around town and free parking all month
ABOUT THE DAY
Your promotional offers
Carolers
Sleigh rides with Santa
Entertainers
Tree lighting ceremony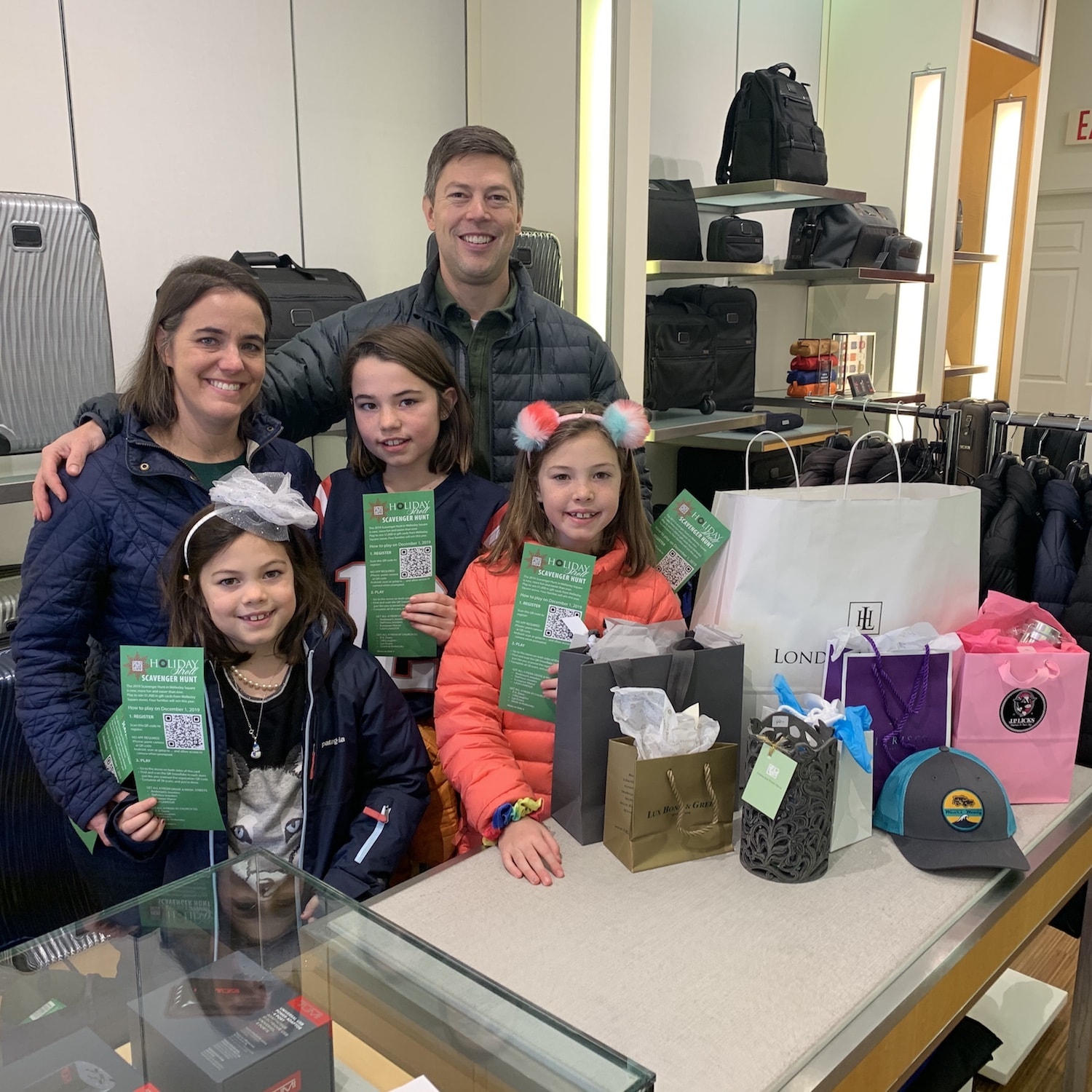 ABOUT THE SCAVENGER HUNT
Participation in the Scavenger Hunt means you'll provide:
Four (4) $25.00 gift certificates
OR
Four (4) gift bags, each worth $25.00
(Want to participate in a different way? Contact us.)
The Scavenger Hunt is played electonically (with mobile phones and QR codes) just like it did in 2019, making it easier for the players, with less of a distraction for you and your employees.
It's a proven way to boost store traffic!
Response Deadline: Nov. 12
MEMBERS: CONFIRM YOUR PARTICIPATION
Holiday Stroll and Scavenger Hunt?
NEW & NON-MEMBER OPTIONS
1. Sign-up for the 2021 Holiday Stroll only, or…
2. Become a member of Association now.
The Association and Your Membership
Our mission is to promote Wellesley Square and the members of the Association; to build up this award-winning community and the businesses that call it "home."
Over 60 merchants are members of the Association. For less than the price of participating in two events, you get a full year of event sponsorships plus new marketing support and services, including valuable advertising discounts. Please join today and be a part of the Association.
Exclusive Member Benefits:
✓ Inclusion in all Association events and promotions:
Next up is "Wellesley Goes Pink for Ellie Fund" in mid October
The 2021 Holiday Stroll will be December 5
Regular promotional e-news to our consumer email list can include your listing and photo; and each of these consistently get about a 40% open rate
✓ Marketing graphics and templates you can use
✓ Inclusion in the partnership program with TheSwellesleyReport.com
50% discount on advertising
Listing on the Wellesley Square Landing page
✓ Profile page on ShopWellesleySquare.com
Includes a link to your website and location (Google map)
Wellesley Square map
✓ Discounts on marketing services
✓ Executive sponsorship options available
If you have any questions or would like further information, please contact: Demian Wendrow, London Harness / Tumi Wellesley (781) 237-5950 Email Demian
What is the Value of Your Membership?
In addition to being included in all events and promotions, here are two powerful examples of how much value is in your membership.
ShopWellesleySquare.com
Because of our partnership with The Swellesley Report, you can enjoy a 50% discount on their advertising rates.
If you ran a square ad in the sidebar for three months (regularly $300/mos.), you'd save a total of $450.00.
If you ran one sponsored post, you'd save $120.00.
Marketing Graphics and Templates
Each set of the marketing graphics and email templates saves you time and money. You get materials which you can customize, as well.
Value of each set: $450.00+
In a typical year, five or more sets are created, which is a value of at least $2,250.00.