FRIDAY AND SATURDAY
September 14-15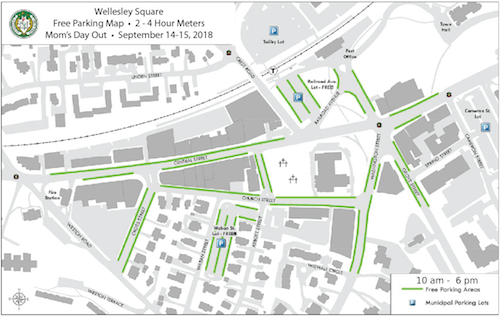 FREE PARKING FRIDAY & SATURDAY
Special Offers Throughout Wellesley Square For Moms (And Everyone Else)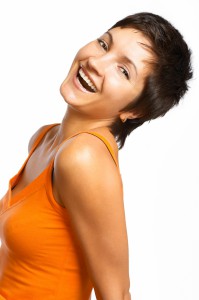 • FRI. AND SAT., SEPT. 14-15
• FREE PARKING BOTH DAYS
• SPECIAL OFFERS
• SAVINGS AND SURPRISES
• SCORES OF MERCHANTS
Stores and restaurants throughout Wellesley Square are participating with discounts and events. See the list below.
Kidville is offering a special edition of Mom's Day Out Club Kidville so that mom's can drop off their kids and shop!
Offered for ages 2-6, Friday, September 14 from 10am-12pm for $25. Space is limited. Advanced RSVPs are required. Please call 781-235-4650 to register.
Participating Merchants
Anderson's Jewelers
20% off jewelry.
B.Good
FREE SIDE with purchase of an entrée. This will apply to any Moms who are visiting the area. They simply need to ask us for the promo when ordering. Avocado toast, chips and salsa, sweet potato fries, egglplant meatballs, etc. Lots to choose from!
B/SPOKE Studios
$15 single drop-in for any class on Friday and Saturday ONLY.
Bach to Rock
Good for (1) complimentary mother/child combined lesson. Play together, sing together, learn together with Bach to Rock. (Lesson must be scheduled anytime thru 9/30.)
Beauty and Main
10% Off storewide with make-up appointment.
Church Square
See Church Square stores for details.
Comina
10% Off all HOBO brand bags and wallets;15% off all jewelry, scarves and all other totes; plus, refreshments and a gift basket raffle.
CouCou
15% Off our brand new fall fashion collections for all Mom's and Grandmothers. Plus bubbly for the mammas and treats for the little ones.
Dellaria Salon
25% Off retail producsts, a blow dry and deep conditioning treatment for $25, a blow dry with a manicure for $45, a blow dry with a eyebrow wax for $35, and free bang trims.
A.M. DePrisco
10% – 20% Off all in-stock merchandise, plus receive a $100.00 gift certificate towards a future purchase . *The gift certificate cannot be used on repairs or combined with other in-store promotions.
E.A. Davis
10% Discount for 9/14 and 9/15.
Eileen Fisher
$30 Off coupon; plus light refreshments.
European Manor
15% Off entire purchase; gift with purchase, raffle and more.
Faber Rug, Co.
10% Discount on carpet and pad for any new sales. Prior sales excluded, cannot be combined with other promotions.
Fastachi
20% Discount storewide.
Footstock
15% Off any new fall/winter footwear purchase.
GettiGear
15% Off storewide.
Irresistibles
20% Off our jewelry collection.
Isabel Harvey
$20 Gift card with every $150 you spend.
Jarbo Collection
30-50% Off select items plus sips and snacks.
J. McClaughlin
Shop our new collection and Enter to Win two giveaways.
JP Licks
Get 5 Bonus Reward Dollars on your Cow Card.
Joel Bagnal Goldsmiths
10% Off storewide.
Kidville
20% Off all regularly priced retail merchandise; plus a special edition of Mom's Day Out Club Kidville for ages 2-6, Friday, September 14 from 10am-12pm for $25. Space is limited. Advanced RSVPs are required. Call 781-235-4650 to register.
Lash L'Amour
20% Off all lash and brow services. Expires on September 30, 2018. Wellesley location only.
London Harness
Double Rewards; meet the local mom behind Savvy Design Jewelry and explore her trunk show featuring jewelry handmade in the U.S. and gift with purchase offer; enter to win an MZ Wallace handbag.
Lux Bond & Green
Free jewelry cleaning; and see store for special pricing.
Lynn Evans
20% Off all Full Price merchandise, as well as refreshments.
Mane and Mani
30% Off any individual service for the day.
O'Neil Jewelers
20% Off storewide.
Page Waterman, Gallery & Framing
Kick-off of "Paintings of New England" featuring works by T.M. Nicholas, September 15-22.
Sprig & Vine
See store for details.
TUMI
20% Off storewide; plus double Rewards towards future purchases.
Vision Optics
20% Off a complete pair of glasses. In store only. (Some restrictions apply.)
Wellesley Bank
Free giveaways from our sidewalk table.
Wellesley Books
'Blind Date With A Book' with the purchase of any new book, limit 1 per Mom. See store for details.
Wellesley Holiday Boutique
15% Off most of out items, plus special giveaways.
Wellesley Toy Shop
20% Off storewide.