THIS FRIDAY AND SATURDAY
Special Offers Throughout Wellesley Square
FREE PARKING FRIDAY & SATURDAY
A Special Event for Moms (and Everyone Else)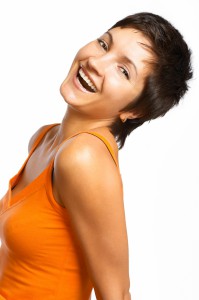 •  FREE PARKING FRIDAY AND SATURDAY

•  SPECIAL OFFERS
•  SAVINGS AND SURPRISES
•  SCORES OF MERCHANTS
Stores and restaurants throughout Wellesley Square are participating with discounts and events. See the list below.
Kidville is again offering child care so you can drop-off your children while you shop. First email or call 24 hours or more in advance: 781-235-4650.
Participating Merchants
Anderson's Jewelers
25% Off cultured pearl jewelry and estate jewelry collections
B/SPOKE Studios
A free ride in any class on September 15 and 16; must email hello@bspokestudios.com to register and we will reserve a bike for them in their desired class; this credit is not transferable and cannot be used towards another class
Bach to Rock
Good for (1) complimentary mother/child combined lesson.  Play together, sing together, learn together with Bach to Rock. (Lesson must be scheduled anytime thru 9/30.)
Beauty and Main
10% Off storewide with make-up appointment
Church Square
See Church Square stores for details
Comina
FOR MOM – 10% off all HOBO bags and wallets, all tote bags, jewelry, scarves
FOR YOUR HOME – 10% off all pillows and all throws
ADDITIONAL SPECIAL SALE ITEMS TO BE FOUND AROUND THE STORE
Sale items limited to store stock only, no special orders
Dellaria Salon
25% off retail producsts, a blow dry and deep conditioning treatment for $25, a blow dry with a manicure for $45, a blow dry with a eyebrow wax for $35, and free bang trims
E.A. Davis
Special gift with purchase
Eileen Fisher
Save $30 on your purchase of $100 or more, single use one per customer; not valid on System Pieces.
European Manor
15% Off entire purchase; gift with purchase, Trunk Show, and more
Faber Rug, Co.
15% Off material only
Florijn Home
15% Off
Footstock
15% Off your entire purchase of new Fall product; cannot be combined with any other offer or promotion; not valid on prior purchases or special orders
GettiGear
15% Off all non-sale items; Pattee Lebner silver design trunk show
Irresistibles
20% Off Jewelry
Isabel Harvey
15% off store-wide
Jarbo Collection
10% off all clothing, except handbags and leather goods
Joel Bagnal Goldsmiths and Jewerlers
20% off repairs and custom design
J. McClaughlin
Enter to win one of eight (8) gift cards valued between $25 to $100
JP Licks
Get 5 Bonus Reward Dollars on your Cow Card
Joel Bagnal Goldsmiths
15% Off appraisals; 10% off custom designs, repairs, in-stock jewelry
Kidville
20% Off all regularly priced retail merchandise; drop-off your children while you shop; email or call first 24 hours or more in advance: 781-235-4650.
London Harness
Enter to win a MZ Wallace handbag; plus gift with purchase of an MZ Wallace handbag; plus double Rewards…that's 10% cash back towards future purchases
Mane and Mani
50% off any one service that day
O'Neil Jewelers
See store for details
Page Waterman Fine Framing
How To Do A Wall Arrangement – Demonstration every hour on the hour
Sloan & Ivy
Champagne and delicious treats, plus gift with purchase
Sprig & Vine
See store for details
Thirst Juice
10% off all purchases
TUMI
20% Off; plus double Rewards…that's 10% cash back towards future purchases
Vision Optics
20% off any set of lenses
Wellesley Bank
See for details
Wellesley Books
Blind Date with a Book – see store for details
Wellesley Holiday Boutique
10% Off entire purchase, excluding sale and consignment items
Wellesley Toy
20% Off storewide