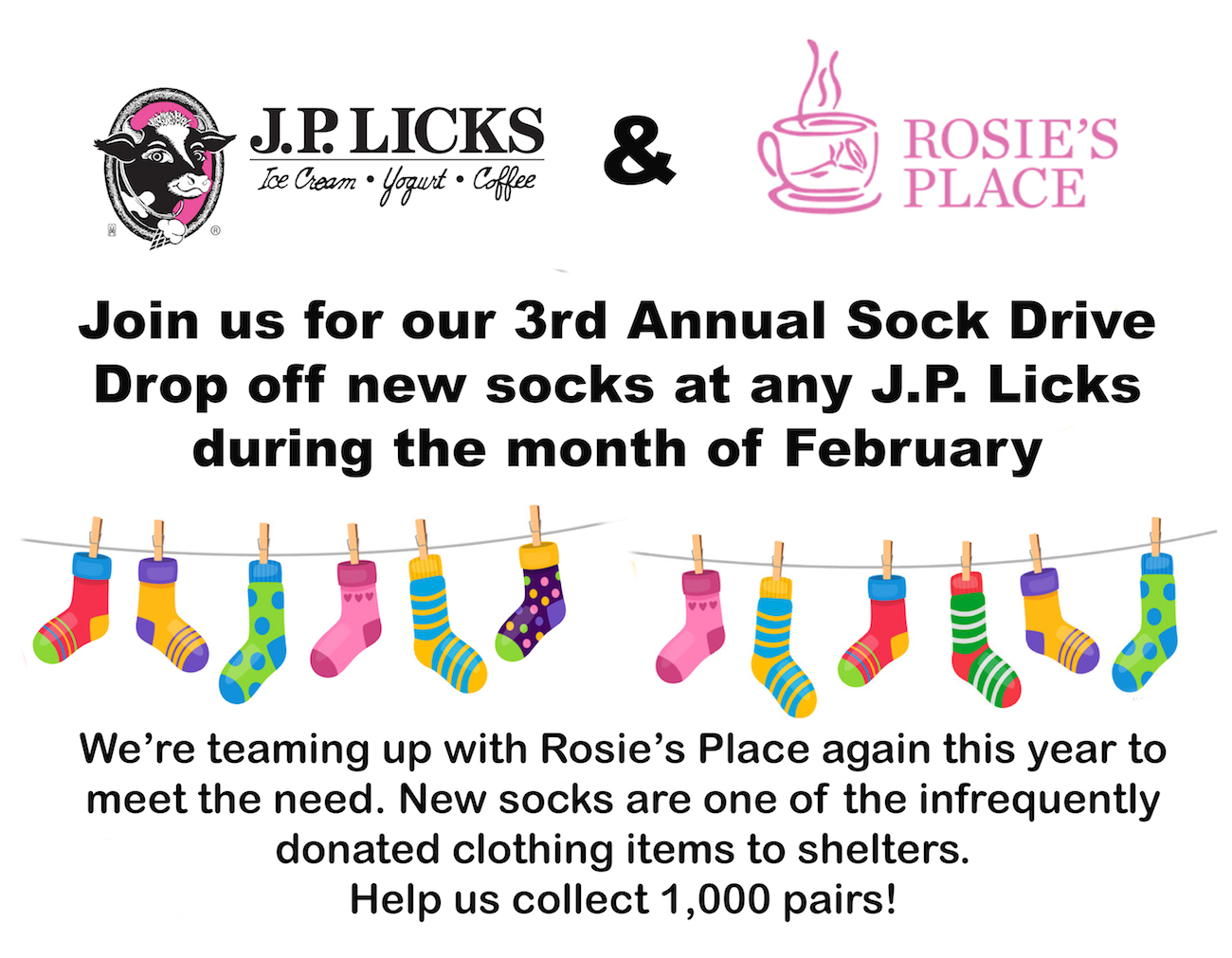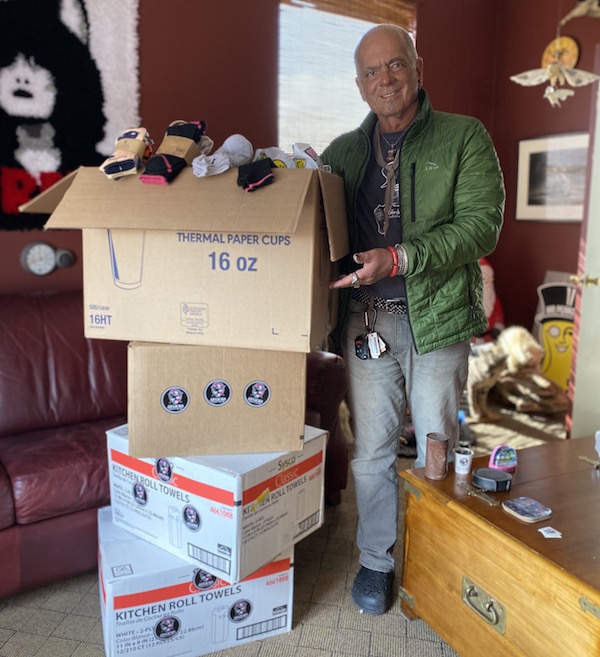 J.P. Licks launches their 3rd annual sock drive on February 1, running through the month of February. Customers who bring in a new socks to any J.P. Licks location during the month of February will receive a coupon for each pair of socks they donate. (Socks MUST be new to be accepted!) At the end of February, all donations will go to Rosie's Place in Boston, the oldest woman's shelter in the country, providing food, advocacy, safety, and more for over 12,000 people identifying as female each year. Socks are one of the most infrequently donated items to shelters and with your help, J.P. Licks seeks to help minimize the need. Let's collect 1,000 pairs of socks this year!
PHOTO: J.P. Licks founder/owner Vincent Petryk with the 827 pairs of socks we were able to donate last year with the help of all of our customers.
J.P. Licks in Wellesley Square
63 Central Street
Wellesley, MA 02482
781-416-1799
All 17 J.P. Licks are owned & operated by founder Vincent Petryk, who designs the interior of every store to give it a unique feel, but the ice cream, frozen yogurt, coffee, baked goods, and happiness you get in each of these locations are all made in our headquarters in Jamaica Plain.