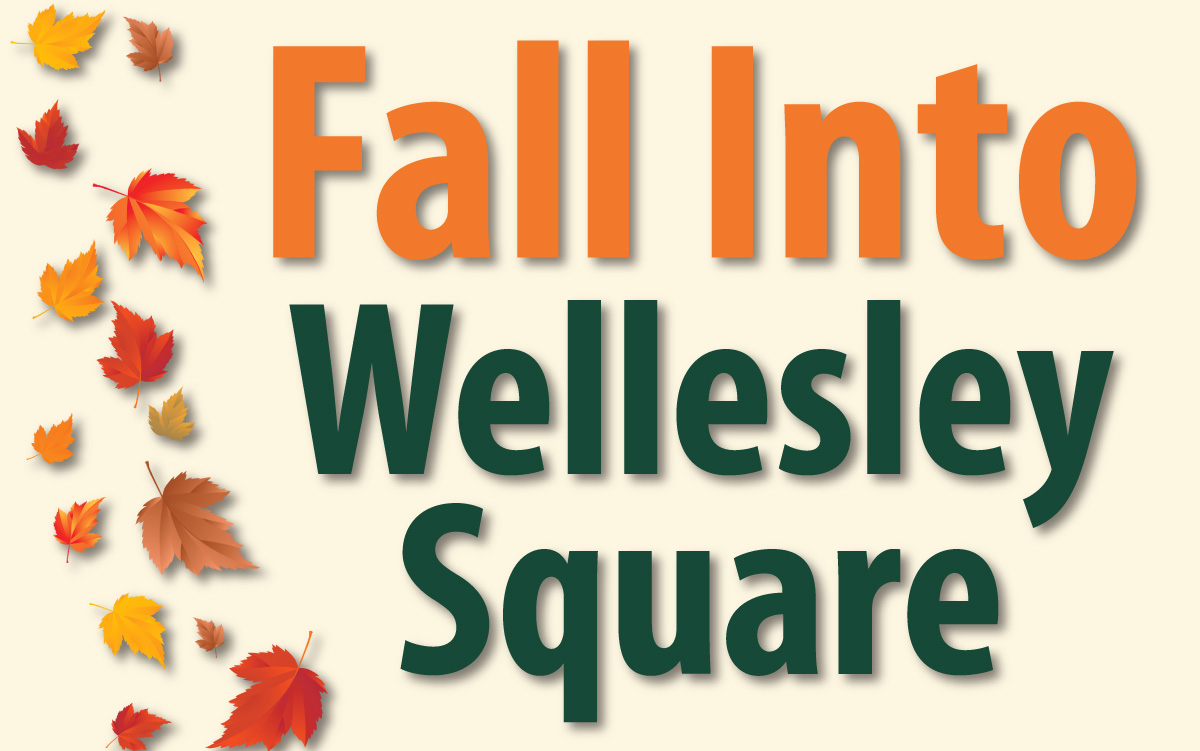 A FUNDRAISING SHOPPING EVENT
October 17-20
Thursday – Sunday
When you shop the stores below, you'll be supporting the Wellesley community. A portion of proceeds during this event will go to the Community Partner listed … one for each area of Wellesley Square.
Stores with "*" have extra special offers waiting for you, as well.
THESE CENTRAL STREET STORES ARE SUPPORTING ALL WELLESLEY PTOs
Alta Strada
Beauty & Main
Clever Hand Gallery
Dellaria Salon
Faber's Rug
Footstock
Isabel Harvey
Joel Bagnal Goldsmith and Jewelers
London Harness*
Lux Bond & Green
O'Neil Jewelers
Sprig & Vine
TUMI Wellesley*
Wellesley Books
Wellesley Holiday Boutique
Wellesley Toy Shop
WELLESLEY PTOs INCLUDE:
Bates, Fiske, Hardy, Hunnewell, P.A.W.S., Schofield, Spraque, Upham, Wellesley High School, Wellesley Middle School
Additional Specials
London Harness and TUMI Wellesley: get a free monogrammed leather luggage tag with your purchase of $25 or more; plus enter to win a $250 gift card.
THESE CHURCH SQUARE STORES ARE SUPPORTING FRIENDS OF THE COA
Bach 2 Rock
Candy Bar Cosmetics
Clementine
E.A. Davis
J.McLaughlin
Sloane and Ivy
THESE GROVE AND WASHINGTON STREET ARE SUPPORTING THE WELLESLEY FREE LIBRARY FOUNDATION
Anderson's Jewelers
Barber Walters*
Comina
DePrisco Jewelers
European Manor
J. Todd Gallery
Jacqueline's Bridal
Page Waterman, Gallery & Framing
Panoply Day Spa
Riceburg
Additional Specials
Barber Walters: this Sat., Oct. 19, join us for haircuts, hot towel shaves, AND a live performance from Sunsrain as they film their new music video at the barbershop! Also, don't miss out on the delicious BBQ!