CRAFTS for KIDS
Plus Live Music
Saturday, Sept. 10
11 a.m. to 2 p.m.
Don't miss FREE craft-making for kids! From rock and bird-house painting to making noodle monstahs, kids can be kids creating their own mini-masterpieces with paste, paint, felt, and pom poms. Qualified teachers and artists will be helping kids ages 3-12 at each craft station. Scroll down for the locations for crafts and live music.

CRAFTS for KIDS Locations
Wellesley Square Crafts
Central Street Parklet: Paper butterflies and flowers, sun prints, and more.
Church Square: Potting with seedlings at NatureWorks.
Linden Square Crafts
Rock and bird-house painting, stamp making, tie dye, noodle monstahs, and pottery.
Wellesley Free Library will be at Linden so kids can sign up for their own library card.
Supplies limited; Crafts available on a first come, first served basis.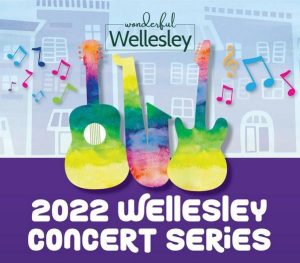 Saturday, Sept. 10, 12-3 p.m.
Central Street "Parklet"
(at Cross Street)
The Vacillators (a Wellesley band)
Central Park, Central Street
(by DePrisco Jewelers)
Peter Lavenson & Co
The Best Quality & Service is in Wellesley