Current Members
SCROLL DOWN TO SEE ALL MEMBERS
21 Grove Street
Wellesley, MA 02482
781-235-2029
www.andersonsjewelers.com
MAP IT
Anderson's Jewelers is a third generation family owned & operated business. From one-of-a-kind pieces to modern classics, we have the best selection to suit every style! Explore our estate department with jewelry from the past or shop our bridal collection with GIA-certified diamonds. We buy jewelry & offer repair services.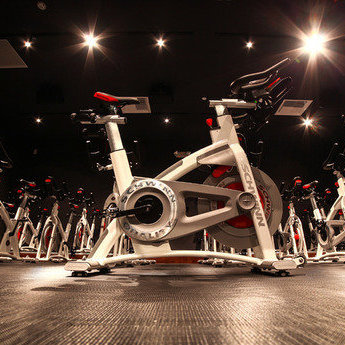 50 Central Street
Wellesley, MA 02482
781-772-1920
www.bspokestudios.com
MAP IT
Our signature ride is a full-body workout comprised of intense cardio, hand weights, and core work all set to amazing playlists and packed into a 45 minute session that will transform the way you look and feel.
200A Linden Street
Wellesley, MA 02482
781-943-3944
Wellesley.B2RMusic.com
MAP IT
Bach to Rock is Wellesley's top-rated music school catering to all ages starting as early as toddlers, and even for adults too! Every instrument you can think of, voice lessons, Glee Club, Rock Band, a recording studio and an entire early education program.
16 Church Street
Wellesley, MA 02482
781-237-5516
www.cachetwellesley.com
MAP IT
Treat Yourself To A Little Luxury – Cachet is dedicated to style and excellence featuring a distinctive collection of beautifully designed pieces for the home, sleepwear and gift giving. We are located in Church Square, with free parking available in the rear of the building.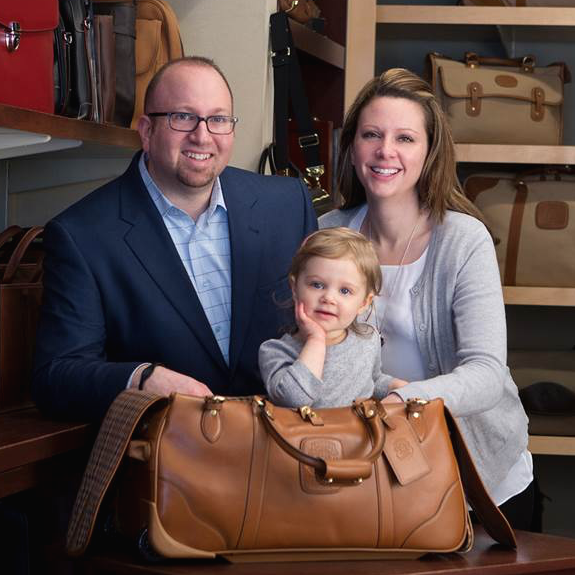 45 Central Street
Wellesley, MA 02482
781-237-5950
www.LondonHarness.com
MAP IT
Sure, we like to think about how Ben Franklin was once a customer and that we're the oldest retailer of luggage in the country, but our singular focus is to make history by providing you with unforgettable service as you select unique gifts you and your loved-ones will long remember.
26 Church Street
Wellesley, MA 02482
781-235-0430
PageWaterman.com/
MAP IT
In 2017 we are celebrating 100 years of custom framing and fine art in Wellesley Square. We're honored to be the premier picture framing business in New England. We provide expert restoration services, as well. Drop by or schedule an appointment with one of our experts.
51 Central Street
Wellesley, MA 02482
781-237-7227
www.LondonHarness.com/TUMI
MAP IT
TUMI Wellesley is the only TUMI store anywhere with a Rewards program. You'll earn 10% cash back on your first purchase, and 5% cash back on all purchases after that. Plus, you'll earn even more Rewards – $15 cash back – when you spend $500 or more.
Anderson's Jewelers
www.andersonsjewelers.com
21 Grove Street
Wellesley, MA 02482
781-235-2029

B/SPOKE Studios
www.bspokestudios.com
50 Central Street
Wellesley, MA 02482
781-772-1920

Bach to Rock
wellesley.b2rmusic.com/
200 Linden St A
Wellesley, MA 02482
(781) 943-3944

Benoit Mizner and Simon & Co.
www.benoitmiznersimon.com
54 Central Street
Wellesley, MA 02482
781-237-8181

Beauty & Main
www.BeautyAndMain.com
79 Central Street
Wellesley, MA 02482
781- 237-1685

Bocado Tapas Wine Bar
www.bocadotapasbar.com
45 Church Street
Wellesley, MA 02482
781-772-2390

Cachet Wellesley
www.cachetwellesley.com
16 Church Street
Wellesley, MA 02482
781-237-5516

Church Square
www.shopchurchsquarewellesley.com
Church and Washington Streets
Wellesley, MA 02482

Clever Hand Gallery
www.cleverhandgallery.com
52 Central Street
Wellesley, MA 02482
781-235-3272

Cocobeet
http://cocobeet.com
57 Central St
Wellesley, MA 02482
781-772-1213

Coldwell Banker Residential
www.coldwellbanker.com
71 Central Street
Wellesley, MA 02482
781-237-9090

Comina
www.comina.com
566 Washington Street
Wellesley, MA 02482
781-431-2180

Dellaria Salon
dellaria.com
37 Central Street
Wellesley, MA 02482
781-235-0631

Dover Saddlery
www.doversaddlery.com
595 Washington Street
Wellesley, MA 02482
781-235-1411

E. A. Davis & Co.
www.eadavisshop.com
579 Washington Street
Wellesley, MA 02482
781-235-0688
Eileen Fisher
www.eileenfisher.com
53 Central Street
Wellesley, MA 02482
781-235-2065
ef033mgr@eileenfisher.com
European Manor
europeanmanor.com
556 Washington Street
Wellesley, MA 02482
781-235-8660
Faber's Rug Company
www.faberrug.com
9 Central Street
Wellesley, MA 02482
781-235-5996
First Commons Bank
www.firstcommonsbank.com
161 Linden Street
Wellesley, MA 02482
617-243-4400

Florijn Home
www.florijnhome.com
90 Central St.
Wellesley, MA 02482
781.772-2180

Footstock
footstockshoes.com
33 Central Street
Wellesley, MA 02482
781-431-1655
GETTIGEAR
gettigear.com
91 Central Street
Wellesley, MA 02482
781-416-9800
IRRESISTIBLES
www.irresistibles.com
70 Central Street
Wellesley, MA 02482
781-237-4811
Isabel Harvey
isabelharvey.com
41 Central Street
Wellesley, MA 02482
781-237-3038

JP Licks
www.jplicks.com
63 Central Street
Wellesley, MA 02482
781-416-1799

J. McLaughlin
www.jmclaughlin.com
12 Church St.
Wellesley, MA 02482
781-431-8539

Jarbo
www.shopjarbo.com
72 Central St.
Wellesley, MA 02482
617-340-7091

Joel Bagnal Goldsmith and Jewelers
www.joelbagnal.com
101 Central Street
Wellesley, MA 02482
781-235-8266
Kidville
www.kidville.com
34 Central Street
Wellesley, MA 02482
781-235-4650

LF Stores
www.lfstores.com
25 Central St.
Wellesley, MA 02482
781-239-8970

London Harness
www.londonharness.com
45 Central Street
Wellesley, MA 02482
781-237-5950
Lux Bond and Green
www.lbgreen.com
60 Central Street
Wellesley, MA 02482
781-235-9119
Mane and Mani
www.maneandmani.com
67 Central Street
Wellesley, MA 02482
781.909.5555

Marika Salon
www.marikassalon.com
29 Central Street
Wellesley, MA 02482
781-235-1848
Music Together
www.musictogetherwellesley.com
31 Central Street
Wellesley, MA 02482
617-823-1450

Needham Bank
www.needhambank.com
458 Washington Street
Wellesley, MA 02482
781-237-0210

O'Neil Jewelers
www.oneiljewelers.com
61 Central Street
Wellesley, MA 02482
781-235-1008

Optical Designs, Inc.
www.opticaldesignsinc.com
68 Central Street
Wellesley, MA 02482
781-239-9811

Page Waterman Fine Framing
pagewaterman.com
26 Church Street
Wellesley, MA 02482
781-235-0403

Rutledge Properties
rutledgeproperties.com
572 Washington Street
Wellesley, MA 02482
781-235-4663

Sprig & Vine
www.sprigvine.com
83 Central Street
Wellesley, MA 02482
781-416-2012

Steve DeMasco Shaolin Martial Arts
sdsskungfu.com
277 Linden Street
Wellesley, MA 02482
781-772-1301

Thirst Juice Co.
www.thirstjuiceco.com
41 Grove Street
Wellesley, MA 02482
781-591-8189

TUMI Wellesley
www.londonharness.com/tumi-store
51 Central Street
Wellesley, MA 02482
781-237-7227

Upper Crust Pizzeria
www.theuppercrustpizzeria.com
99 Central Street
Wellesley, MA 02482
781-235-5011

Vision Optics
www.visionopticswellesley.com
63 Central St.
Wellesley, MA 02482
781-235-7870

Wellesley Bank
wellesleybank.com
40 Central Street
Wellesley, MA 02482
781-235-2550

Wellesley Books
www.wellesleybooks.com
82 Central Street
Wellesley, MA 02482
781-431-1160

Wellesley Chamber of Commerce
wellesleychamber.org
1 Hollis Street, Suite 232
Wellesley, MA 02482
781-235-2446

Wellesley Holiday Boutique
www.wellesleyholidayboutique.com
17 Central Street
Wellesley, MA 02482
781-431-1717

Wellesley Theatre Project
www.wellesleytheatreproject.org
98 Central Street
Wellesley, MA 02482
781-235-1550

Wellesley Toy Shop
www.wellesleytoyshop.com
57 Central Street
Wellesley, MA 02482
781- 237-8763